Who We Are
SM Partners (SZ) Limited - a social enterprise serving corporates, government and the underprivileged communities. We provide coaching, mentoring, training and consultancy services to individuals, NGOs, government bodies, associations, SMEs and corporations primarily in China, Asia Pacific and Africa.
Our CSR Belief
We believe those who not trained in schools can be empowered as social entrepreneurship leaders in their communities.
CSR PM Training
We believe thru project management skills transfer and social enterprise platform to uplift the underprivileged community.
We also provide complimentary training & coaching to leaders in farm cooperatives in China and Africa, government leaders, churches, NGOs leaders in Africa.
Graci HIS
Our "Graci His" charity brand provides the underprivileged designers a sustainability platform.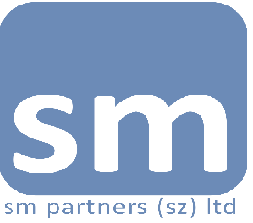 Our multi-lingual professional consultancy and training team DO NOT ONLY train and coach since 2009! We evolve through hands-on traditional and Agile projects. We participated and initiated numerous large and small social responsibility projects.
We started coaching smart city program in Asia since beginning of 2018.
PRINCE2 (Projects IN Controlled Environments) is a structured project management method,PRINCE2 and certification programme for practitioners in the methodology who are accredited, qualified through training. PRINCE2 emphasises dividing projects into manageable and controllable stages.
A practical step-by-step guide to successfully manage any project and a flexible method that can be tailored to any organization or role involved in managing projects.
An agile project management approach combining flexibility with proven process for successful agile project delivery. Refer to www.agilebusiness.org for more details.
PM Training
PM Coaching
Course Development
Social Responsibilities